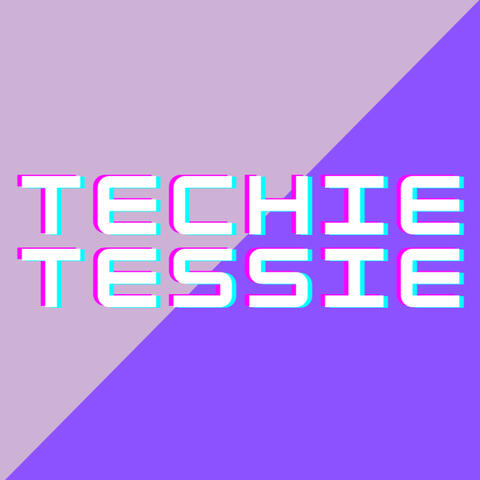 Become a Confident coder today
Find us on YouTube - new videos every week!
1
You are curious
Tired of searching for programming tutorials in your native language? Visit our YouTube channel.
2
We provide resources
Pick a playlist to follow. We have tutorials in English, Spanish, and Hindi.
3
You improve consistently
By subscribing we guarantee to provide you with top-quality tutorials weekly.

Articles
Get the inside scoop on our team's discussions!
How to prepare for a programming bootcamp
By Isabel González
---
So you've made up your mind and enrolled into a three- to six-month programming rollercoaster. Now you're wondering: How do I prepare for a coding bootcamp?Many great resources out there discuss practicalities like time management or the growth mindset. But how do you technically prepare for a bootcamp?When you're first getting into programming, it's easy to think you'll just be writing lines in a code editor. But of course, there's a lot more to it.
---
Know Your Gear
I'm writing from my experience as a frontend bootcamp student. But a lot of this will apply to other fields, and even other paths into tech (such as the start of your university studies).First of all, make an inventory of your physical tools. Is your computer about to die? Replace it ASAP. If you're going remote, get a decent headset. And if you're able to afford it, at least one monitor so you can split screens.This is especially important if you're doing frontend. You'll be testing the performance of your projects on different devices.If you're switching to a new operating system, get familiar with its keyboard shortcuts and the way files are organized.
---
Tools of the Trade
Some things might feel confusing if you first come across them at the bootcamp. These include:-The terminal
-Git and GitHub
-VS Code (or your code editor of choice)
-Stack OverflowYou don't need to become an expert on these, of course. But do some google search and any appropriate installations (or create accounts where needed). If you're doing frontend, things like Codepen or CodeSandbox are also nice to know.
---
The Coding Part
This one is of course at the core of it all. A little tinkering with your programming language of choice definitely helps.If you have an academic background like me, you're likely used to a theoretical way of learning stuff. "I'll be confident in <insert language here> when I finish that course I bought".But that's a sure way into the infamous tutorial hell. Definitely not how you'll do things in the bootcamp.If you do decide to learn the basics through a course or some nice YouTube tutorials, don't get too stuck in the theories or the code-alongs. After a few days/weeks, create an account on Codewars, Leetcode, or any other platform for coding challenges.Spend at least a few hours a week on them. Modify a very small component from a tutorial you watched. If you saw a hello world, do one that changes colors. Then make a button. You get the idea.It's about getting used to the way programmers think. You'll also get familiar with things like Stack Overflow while you're at it.You could also combine this with the #100DaysOfCode challenge, if you have enough time before your bootcamp. I'll let you know about my story with it some other time.
---
Conclusion
You can never be totally ready for a bootcamp. That's the whole point! Otherwise you would've committed to self-studies full-time, right?But it's a really intense experience, so getting a head start doesn't hurt.Check your basic physical setup. An operating system you're comfortable with, some keyboard shortcuts. Proper audio and image settings.
Do some software installations and create accounts beforehand to save time (and headaches).
Code challenges and micro-projects will make you realize if points 1 and 2 need some fixing.Best of luck and lots of resiliency on your coding journey!
---
ENJOYED THIS ARTICLE?
Programming without Language Barriers
Our International Team Experience
By Isabel González
---
Have you ever imagined learning to program in a language other than English? Would reading code in Mandarin make your studies easier, or rather impossible? We've been discussing questions like these at Techie Tessie. If you want to make code accessible to everyone, language needs to be a part of the conversation.
---
I'd been following Techie Tessie on YouTube long before I decided to join the team. Last summer, the channel's first video in Hindi sparked my curiosity.
"Initially English was a big problem for me. I was not comfortable with it.", Techie Teacher Mohasin told me. "One of the main reasons for choosing Hindi is that most of my audience from India loves it and understands it better than English, as it's our national language."
There are 23 official languages in India. This has made English a necessity in the country's booming tech industry. Techie Teacher Dhanush knows this from personal experience.
"I hail from a family where both of my parents are engineers," he explained. "Since I was in 1st grade, I was encouraged to give English the 1st priority." His understanding and imagination of technology were shaped in his second language instead of Kannada, his mother tongue.
Just like Dhanush, I was raised by middle-class parents who could afford second-language education for their children. But due to economic inequality, English proficiency isn't widespread in my home country Colombia.
I can relate to what our founder Tess told us about her initiative. "The majority of my friends here [in Scotland] aren't actually from the UK. I've learnt a lot about language barriers from them." She wanted to make sure viewers could benefit from the channel's tutorials, regardless of where they're from.
On a personal level, recording videos in a language we're comfortable with has allowed us to become more confident speakers. Mohasin and Dhanush even went on to give a talk at the University of Calicut.
As per the famous Feynman technique, teaching the content to an audience has also added a deeper level of understanding. Dhanush became quite curious about A.I. after making one of our videos and has been eagerly researching it ever since. Inspired by Tess' initiatives, he also became Lead for Google Developer Student Club at his college.
Having content in English, Hindi and Spanish means we can help a potential audience of millions of programming students. And we're aiming for more!
---
ENJOYED THIS ARTICLE?
Videos
Find us on YouTube - new videos every week!
Latest video:
Playlists:
About
Techie Tessie was founded in December 2020 with the goal of making programming education widespread and accessible.Through online tutorials, 24/7 social media support, and an incredible team, we are helping people all over the world improve their programming skills.There should be no barriers when it comes to education. We have tutorials in English, Hindi, and Spanish, with more languages to come.
---
Meet the Team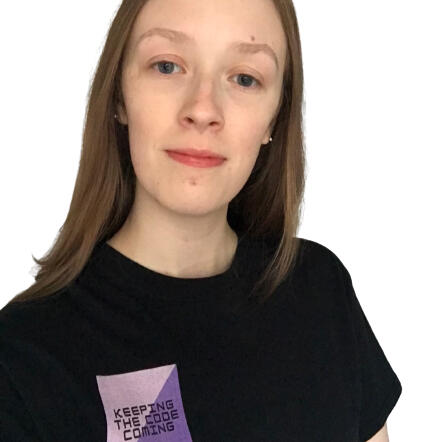 Tess WattFounder & CEO'The Funny Founder'@TessWOfficial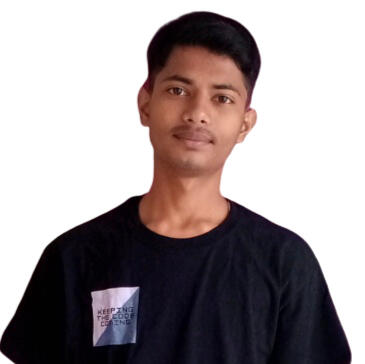 Mohasin HaqueTechie Teacher'The Web Whiz'@mohasin_haque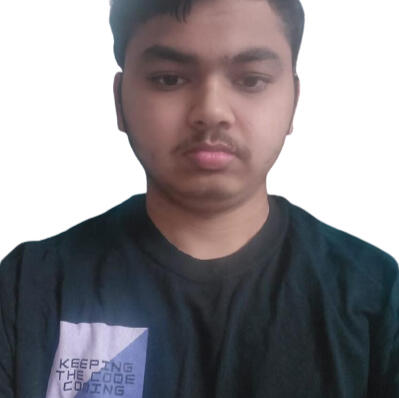 Dhanush VasudevarajuSocial Media Manager'The Software Sleuth'@DhanushVasudev4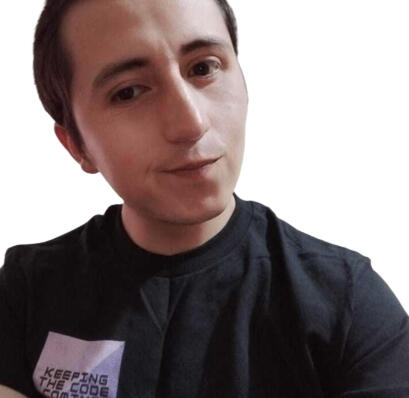 David Castillo
Techie Teacher
'The Digital Craftsman'
@ndcastillo
Merch
Look cool whilst coding!
Worldwide delivery!
Keep the code coming with our merchandise.